Complete this form to get the offer
A brief story of who we are ...
Tahoe Springs Water has been providing water services in the Las Vegas valley since 1994.
Our honor is to provide different high-quality water to our clients:
Spring water which is sourced from deep in the High Sierra Mountains.

Fresh drinking water that is purified through an exhaustive seven-stage process.

High-quality alkaline water with PH 9.5.
The quality of the water has been tested through the NEL Laboratories. They are available online as we care about your health.
Tahoe has prepared its water in different sizes and containers based on your needs; From 5-gallon, 3-gallon to bottled water.
Aside from water, we provide water coolers that are a necessary part of your office. renting them comes with no obligation or long term contract.
Are you looking for boosting your brand or product? We can promote your company brand or event using custom label bottles.
Why Tahoe Springs Water
Upgrade Your Water, Upgrade Your Life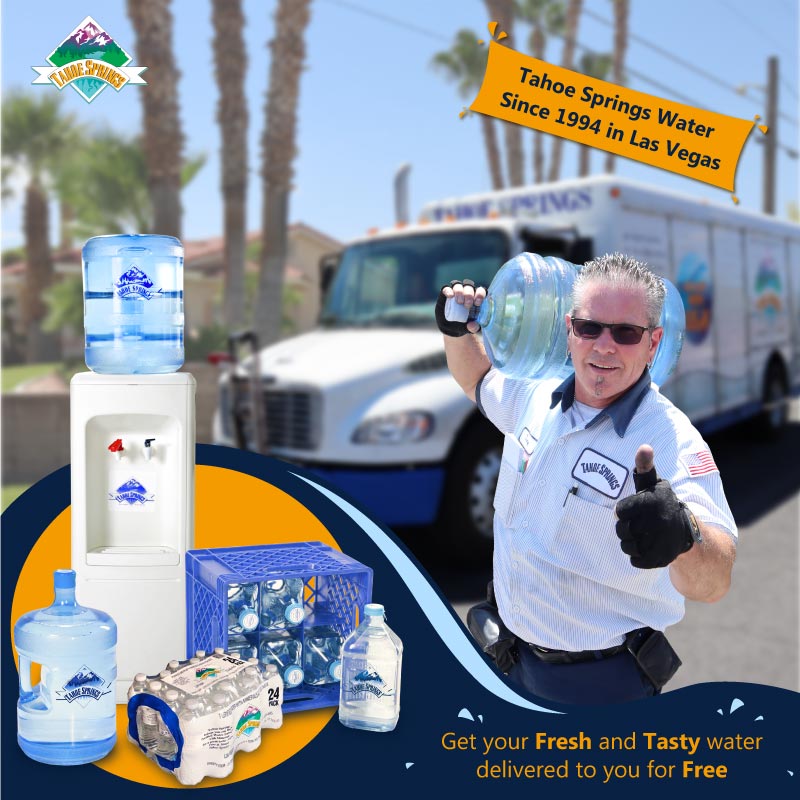 promotion tahoe springs water